Stewart County Schools Receives Grant Funding from the Project innovATe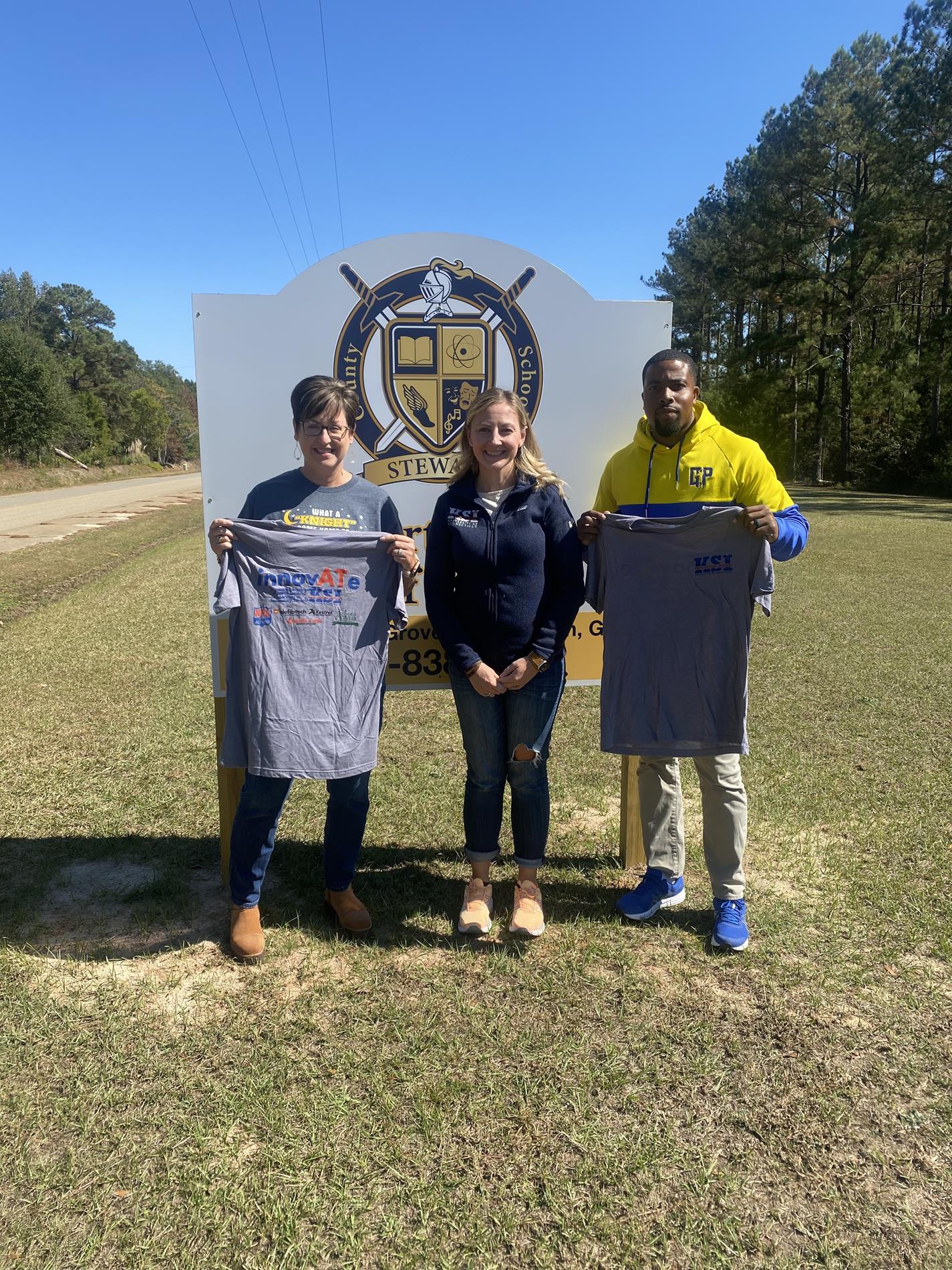 ---
LUMPKIN, GA- We are excited to announce that Stewart County Schools has collaborated with the University of Connecticut's Korey Stringer Institute (KSI) and has received grant funding from the Project innovATe grant provides funding for athletic training services for secondary school athletes in traditionally underserved communities. As a result of this grant, Stewart County Schools hired Ms. Jessica McManus to serve as its athletic trainer. The University of Connecticut's Dr. Christianne Eason visited Stewart County for homecoming. Pictured in front of the Stewart County BoE sign are Dr. Eason, Coach Thomas, and Bari Geeslin (grant writer). As a part of Stewart County School's agreement with the University of Connecticut's Korey Stringer Institute, Mike Papale, Founder and President of In a Heartbeat, a non-profit whose mission is to prevent death from sudden cardiac arrest, and hypertrophic cardiomyopathy, donated an AED to Stewart County Schools.
Papale's organization donates AEDs, teaches CPR and AED skills, and organizes community ECG screenings for youth and young adults. Athletic Director Coach Thomas, and Principal, Dr. Le Lang are pictured with our donated golf cart and AED device. The Stewart County School District expresses gratitude for these much needed donations from KSI and Project innovATe.
About Stewart County School District Stewart County School District is an equal opportunity employer committed to inclusion and diversity. We take affirmative action to ensure equal opportunity for all applicants, regardless of race, color, religion, sex, sexual orientation, gender identity, national origin, disability, Veteran status, or other legally protected characteristics.