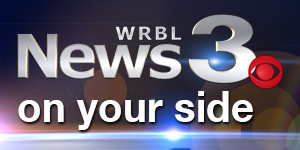 Another Golden Apple Award Winner for Stewart County Schools
Congratulations
Mrs. Joanne Dunsmore
First Grade Teacher SCES
(check back for video)
---
Congratulations Stewart County High
Georgia Movie Academy Winners
(Click HERE to Watch Our Movie)

Jacorey McCluster, Dontrell Moses, Elizabeth Collins, Tierra Jones, Dr. Hector Custodio
---
---
STAR Student Mindy Barros, SCMS Principal Viola Fedd, STAR Teacher Mrs. Annette Johnston
---

---
SPECIAL WEEK HONORS GEORGIA'S SCHOOL BOARDS
The Stewart County School District is joining in a statewide celebration this week to salute the efforts of local school board members. The week of March 18-22, 2013, has been proclaimed School Board Appreciation Week in Georgia. The weeklong observance calls attention to the contributions of local boards of education.
"Citizens elect board members to represent the community's voice on education matters and to set the vision for the school district," said Superintendent Floyd Fort. "Our board spends countless hours fulfilling its responsibilities and working together to continually improve our education system. "As the men and women citizens elect to represent them in education matters, local school boards represent a continuing commitment to local citizen control and decision-making in education," said the Superintendent.
The men and women serving our school district are: Thereatha Redding, Chairperson; David Barrett, Vice Chair; Austin Taylor; Kesha Nelson; and Samuel Jones.
As constitutional officers of Georgia, school board members are responsible for setting educational policies, employing school policies, providing buildings and equipment, operating a transportation system and disbursing school funds. As community leaders, school board members serve as advocates for the children in local public schools and must study, evaluate and decide what actions are in the best interest of those students.
The Georgia School Boards Association (GSBA) sponsors the celebration. The mission of GSBA is to ensure excellence in the governance of local school systems by providing leadership, advocacy and services, and by representing the collective resolve of Georgia's 180 elected boards of education. Please visit www.gsba.com for more information.
---
---
School Board Work Session Demonstrates Community Involvement (Click for article & photos)
---
Click to see the video
Ms. Arlyce Armour, center, accepts the MEA Federal Credit Union's

Golden Apple Award from WRBL Channel 3.
---
---
---
| | | | |
| --- | --- | --- | --- |
| | | | |
| | | | |
| | | | |
Our Mission
The mission of the Stewart County Board of Education is to provide a quality education to all students that will prepare them for postsecondary education, prepare them for immediate employment and to be contributing and productive citizens in society.

Our Vision
The vision of the Stewart County School District is excellence in education through effective instruction, high expectations, discipline and continued improvement.

Our Beliefs
Education is critically important to each student's future. High academic and behavioral expectations generate positive results. A challenging curriculum will result in our students exceeding state and national standards. Discipline is essential for the existence of an appropriate learning environment. Each student has choices and is responsible for the consequences of his or her actions. A qualified, professional and well-trained staff is the foundation of the Stewart County School System. Parental/guardian involvement is critical to every child's educational success.
Stewart County School System
Equal Opportunity Employer: Non-Discrimination Policy